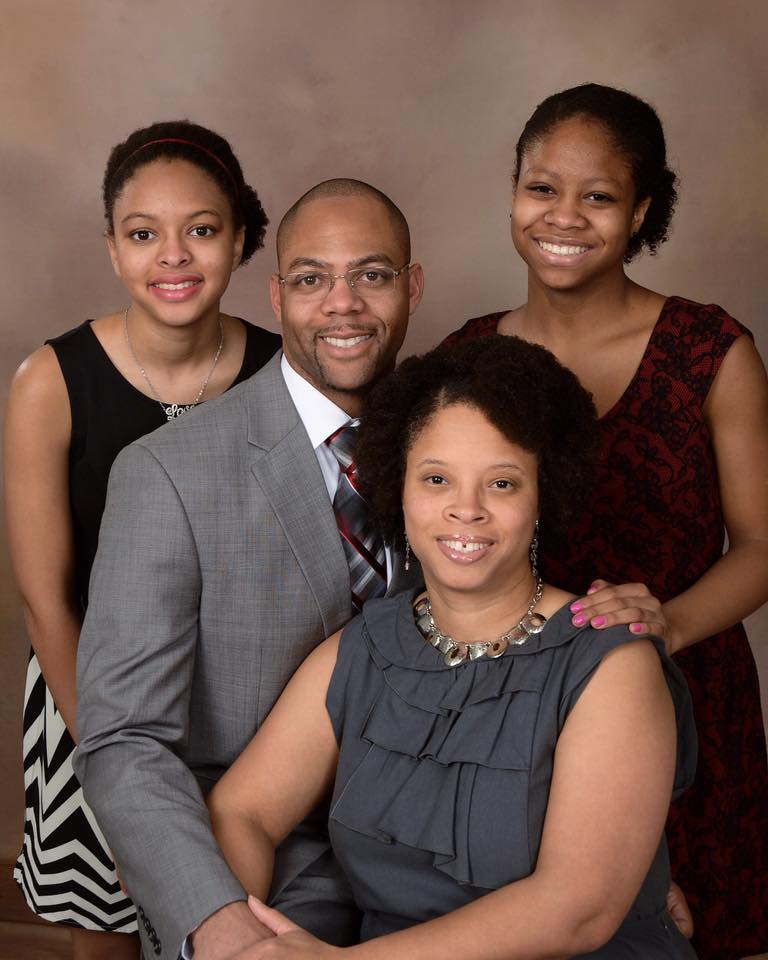 Rev. Derrick M. Hammond
Pastor of Oak Valley Baptist Church
Oak Ridge, Tennessee
Pastor Derrick M. Hammond, a native of Birmingham, Alabama, is son of the late Mrs. Cynthia McGuire and Mr. Curtis Hammond. He earned a Bachelor of Science degree in Chemical Engineering from Auburn University, where he was initiated into Alpha Phi Alpha Fraternity, Inc. and served as an engineering co-op with Mead Coated Board. During this time, Pastor Hammond also served eight years in the U.S. Army Reserves as a Chemical Operations Specialist. During his senior year at Auburn, Pastor Hammond acknowledged his call into the preaching ministry and returned to Birmingham to serve as a Youth Pastor upon graduation. He later completed the dual Master's degree program at Samford University, earning Master of Divinity and Master of Business Administration degrees in 2006.
Pastor Hammond was called to the Pastorate at Oak Valley in August 2014. His prior ministry positions included serving as a Church Business Administrator for seven years at First Mount Zion Baptist Church in Dumfries, Virginia, and at First Calvary Baptist Church in Durham, North Carolina. In 2013, he received national accreditation as a Certified Church Administrator (CCA) by the National Association of Church Business Administration.
Pastor Hammond is a gifted teacher and has received numerous theology awards, which include the Biblical Languages Scholar Award by Beeson Divinity School and recognition as a national recruitment scholar by The Fund for Theological Education and The PhD Project. He is also a member of Beta Gamma Sigma and Phi Kappa Phi also received honorary memberships to the American Academy of Religion and the Society of Biblical Literature. Pastor Hammond has published work with the National Baptist Convention, the African American Pulpit, Our Daily Bread, the Union Gospel Press and the Kettering Foundation.
As an elected member of the Oak Ridge City Council, Pastor Hammond is heavily involved in local and surrounding community affairs. He is a graduate of Leadership Oak Ridge and serves on the Advocacy Committee of the Oak Ridge Chamber of Commerce Board. He is also an active member of the Oak Ridge Public Schools Education Foundation Board, Methodist Medical Center Advisory Board, United Way of Anderson County Board, Oak Ridge Breakfast Rotary Club, East Tennessee Economic Council, Beeson Divinity School Alumni Advisory Board and the local chapter of the NAACP. Additionally, Pastor Hammond serves as Finance Commissioner for the Knoxville District Baptist Association and as an adjunct instructor for Tennessee Technical University and Pellissippi State Community College. In 2019, he served as a Scholar in Residence at the Kettering Foundation, where he examined the civic roles essential for fostering democratic life.
Pastor Hammond and his wife, Dr. Davyda Hammond, moved to Oak Ridge in August of 2014 when he accepted his call to the pastorate. The Hammonds are proud parents of two children, Ruth, a student at Rose Hulman University in Indiana and Alexis, a student at Auburn University.